perClass Mira is the easiest interface for spectral imaging with real-time deployment
Spectral cameras enable new types of applications sensing material composition. perClass Mira empowers you to interpret spectral images in minutes and create robust and accurate solutions.
Capture Training Scene
Capture a scene with objects to be classified.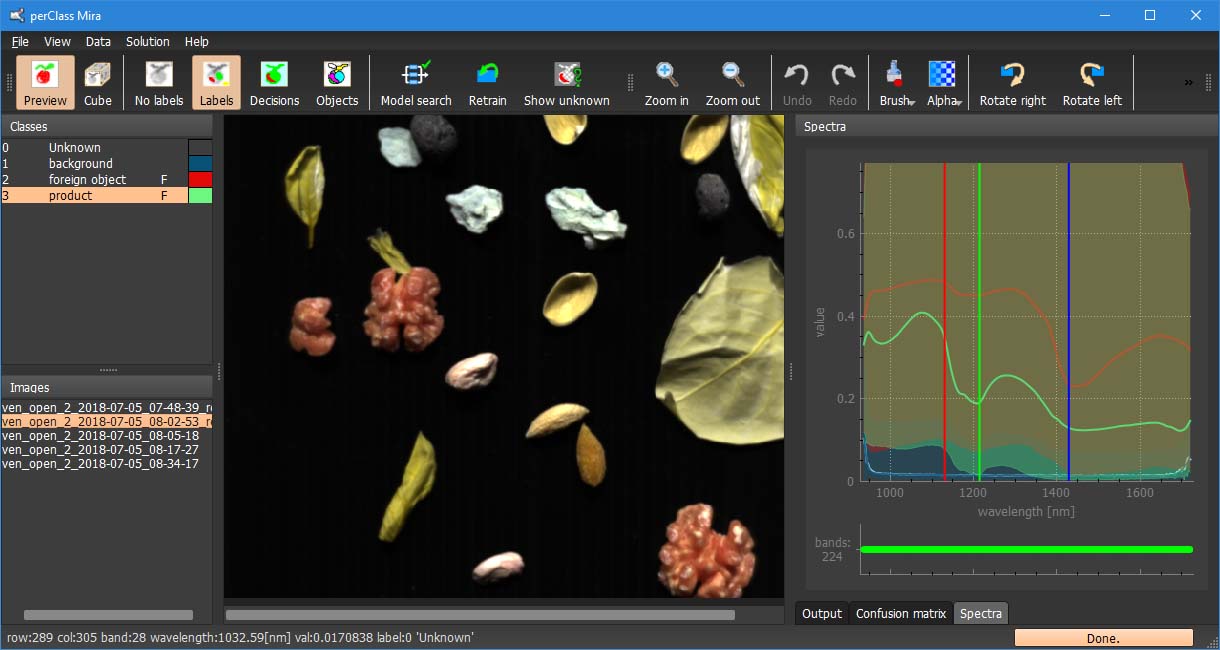 Label Spectral Classes
i.e. Good Product vs Foreign Objects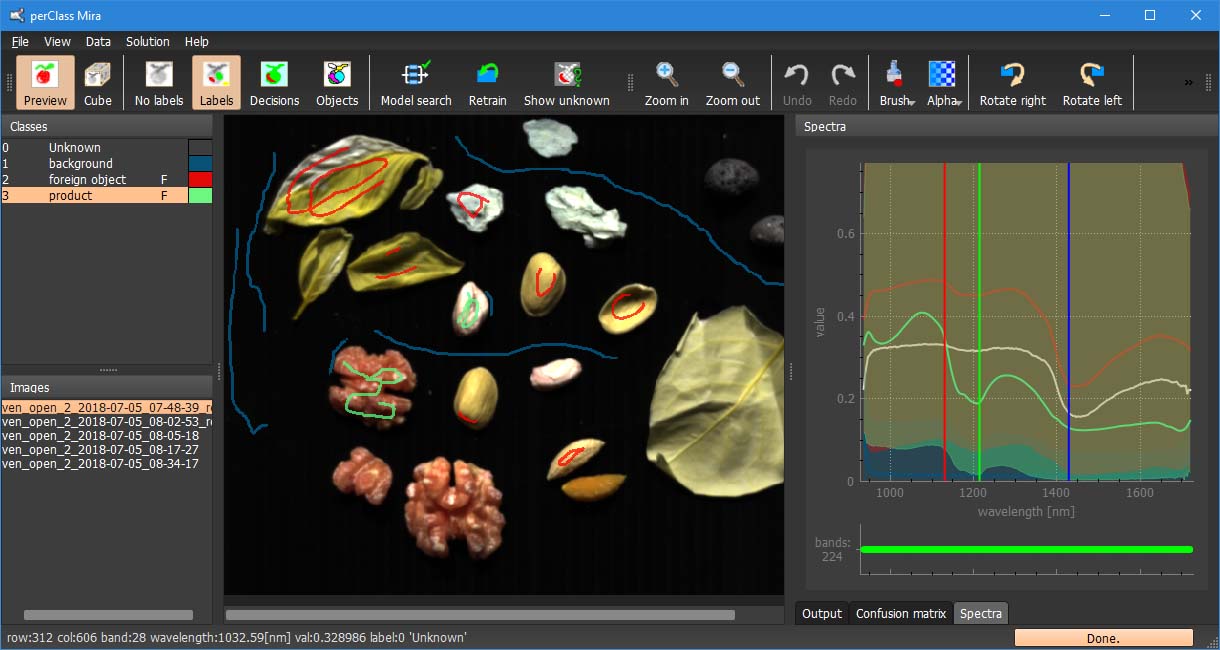 Generate Classifier Model
perClass automatically generates a classifier model based on your labels.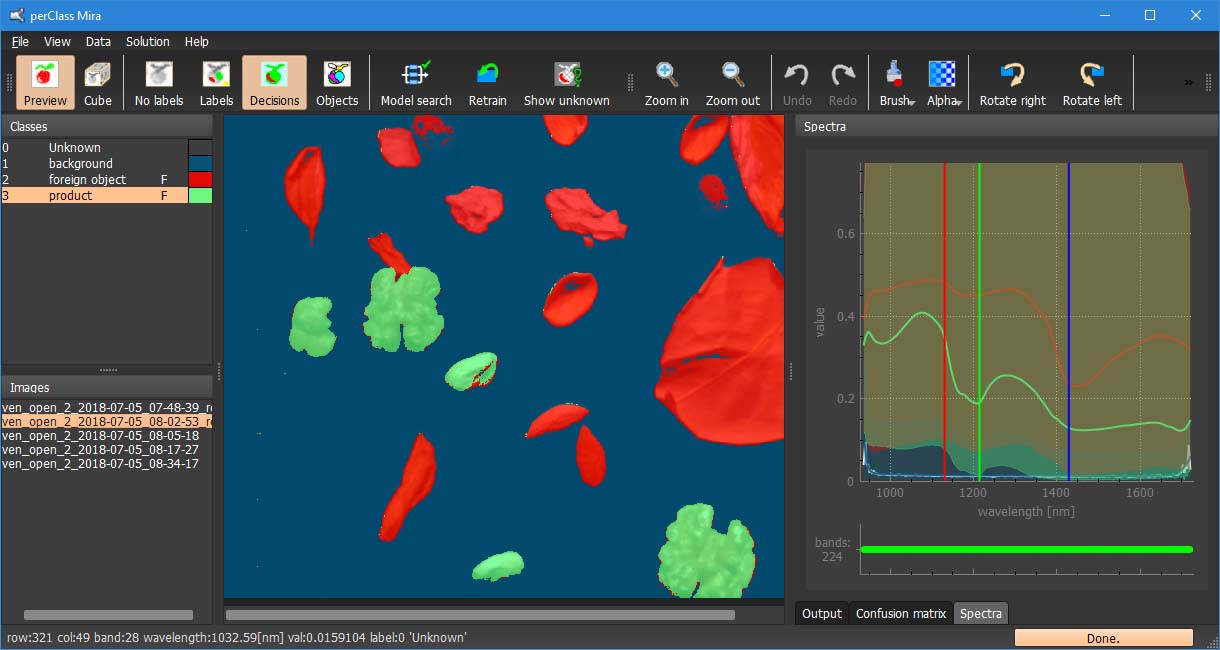 Deploy Classification Model
Deploy your model via perClass run-time libraries (Win/Linux/embedded)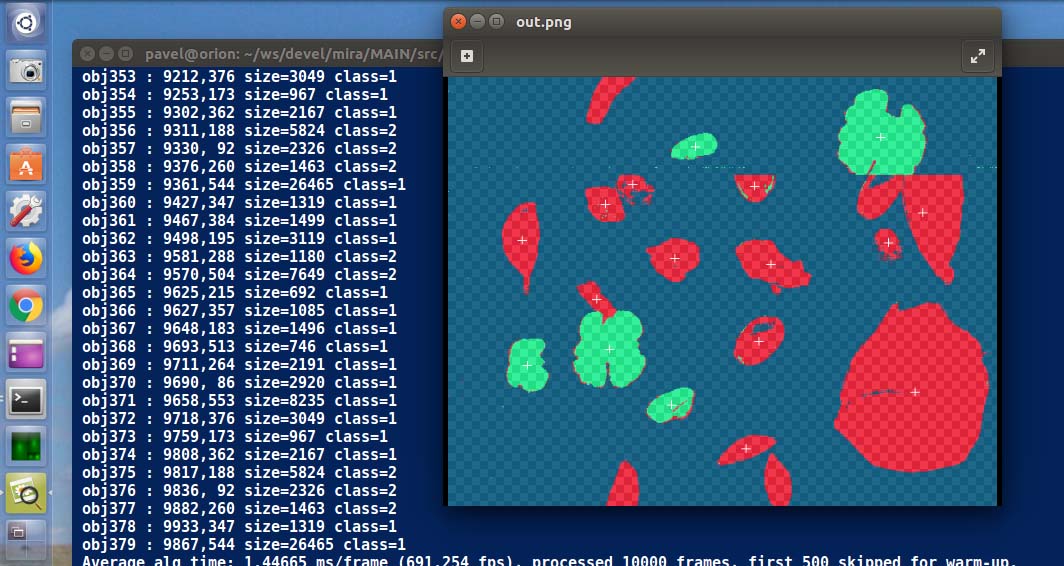 Easy to use - Get results on your own images in minutes

Powerful automatic classification and regression without programming or machine learning expertise

Works with data from any spectral sensor

Batch process multiple cubes and export your results as images, data sets and Excel tables

Real-time deployment of solutions in custom applications with easy-to-integrate runtime

Tightly integrated with perClass Stage - a portable lab-scanning kit for line-scan and snapshot cameras